Office hours
Mon-Fri 9 am-6 pmSat 9 am-3 pm

Other times can be made by appointment

Welcome to kma tax & accounting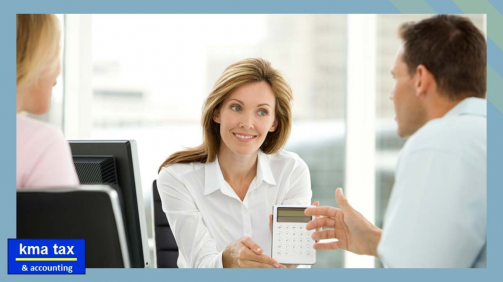 kma tax & accounting is a friendly and approachable accounting firm. As a CPA public practice we offer a high standard of service and expertise. We want to make it easy for you to talk to us about your business. We provide traditional accounting and taxation services but can assist with your business challenges. And we are constantly looking for ways to help improve our client's financial position and quality of life.
Our business is to keep up with new trends, policies, and procedures. We take the time to listen to our clients and make practical, useful recommendations that help their businesses prosper and grow. We help break down the complexity of issues and use clear and simple explanations.
We appreciate that selecting an accountancy firm is an important decision. kma tax and accounting is well placed to help you make informed decisions about tax, accounting, and understand how change and economic circumstances affect the firm.
Whatever your requirements, we can help you find the solution. Contact us today.